About Champaign Urbana 2600
Like other 2600 meetings, CU2600 is a monthly gathering for people who are interested in technology, how people use it, and how it works. Many regular attendees are especially interested in security, privacy, cryptography, and similar topics. People of any age and skill level are welcome.
Meetings are the first Friday of each month in Lincoln Square Mall Food Court in Urbana, IL. Someone will be there from 5pm until at least 7pm, maybe 8pm. We start out with very informal introductions, then have two 15-minute talks. Talks are 15 minutes long, so if you aren't interested in a topic, it will be over soon and there will be plenty of time for less formal interaction. After the talks, people who want help with problems or projects share them with the group, and then we mill around chatting, working on the projects & problems, asking questions about the talks, and playing with whatever fun technology we brought. We means you and whoever else shows up, so bring your projects! We do NOT do anything illegal, harm our venue, or judge or harrass fellow attendees.
People attend 2600 meetings for many reasons. Some common reasons are to learn how things work, to meet other people who share your interests, to share your knowledge, to get help with a security problem or project, and to find out what other people are working on.
Maps and Directions
Lincoln Square Mall
201 Lincoln Square
Urbana, IL 61801
The parking closest to the food court is on the west side of the mall, in front of the (currently closed) Landmark Hotel.
Lincoln Square is on many local bus routes, including the green, gray, silver, and ruby lines, all of which are still running at 8pm. The buses stop near the parking garage just north of the mall, with different routes stopping in slightly different places. The mall entrance closest to the bus stops is due south of Broadway & Elm.
Once you are inside the mall, proceed to the food court. If you drove, the food court is the first bulge on the left side of the hallway. If you took the bus, the food court is the first bulge on the right side of the hallway. We usually congregate near the stairs where there is room for a projector screen.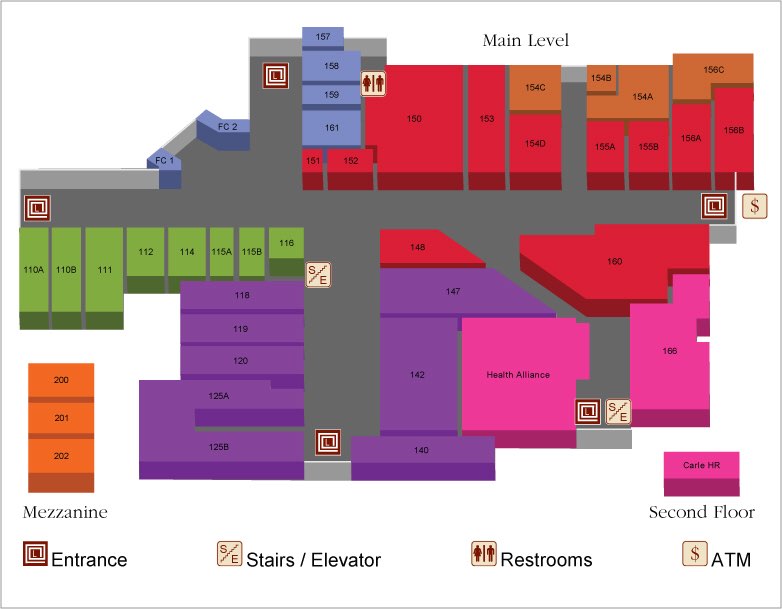 Contact Us